Backcountry radios to keep you connected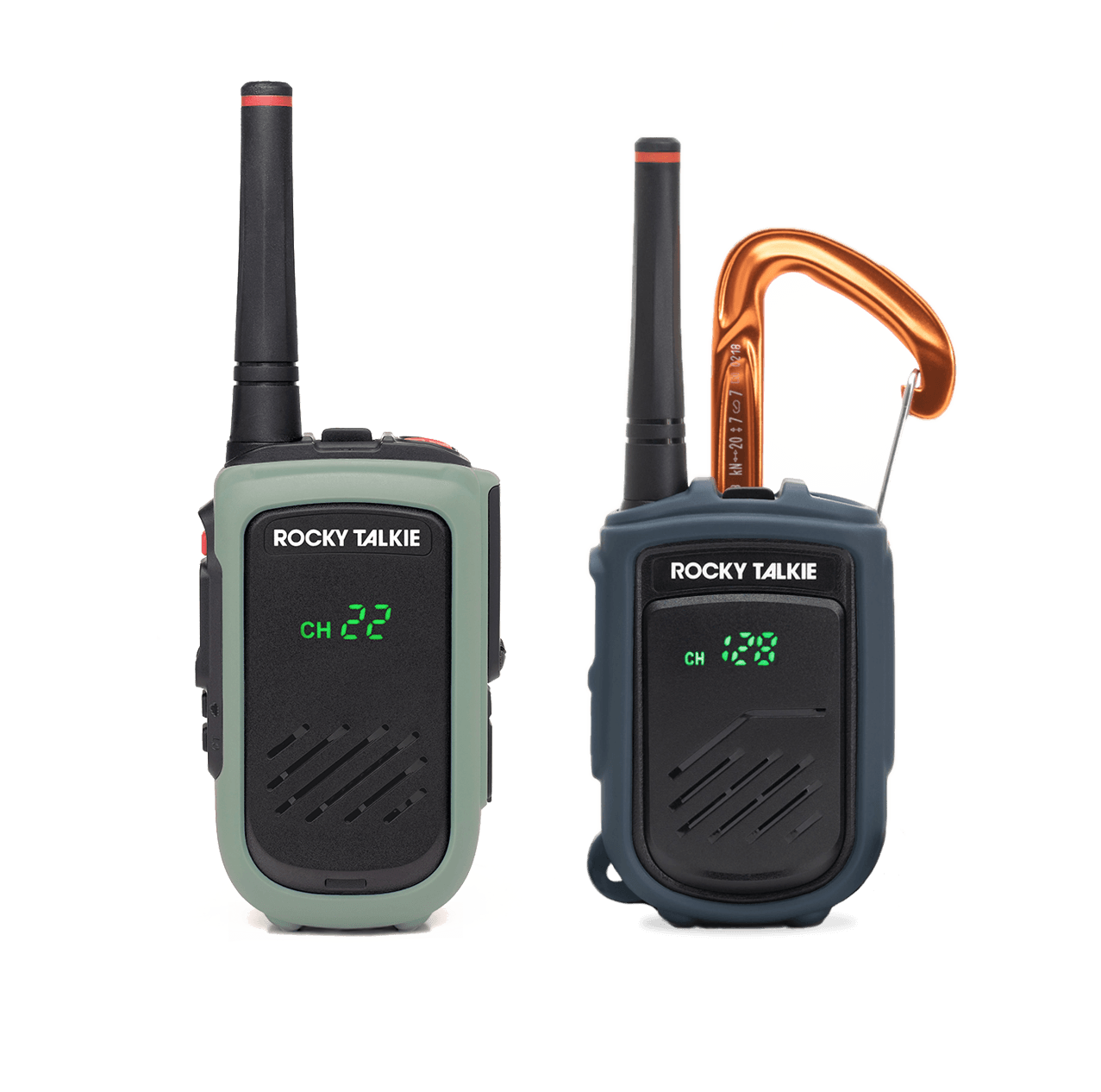 Range
Maximum power for optimal reach
Battery Life
4+ days of use on a single charge
Ease of Use
Intuitive buttons and versatile attachments
Durability
Rugged design with shatterproof screen
Range
Maximum power for optimal reach
Battery Life
4+ days of use on a single charge
Ease of Use
Intuitive buttons and versatile attachments
Durability
Rugged design with shatterproof screen
Which radio is best for your adventures?
"I really did try to find the limit. I jumped off of 30 ft waterfalls, went swimming in the ocean, dragged them by their leash and they still work fine."
"The battery life has been great, I have used them multiple days in the cold in a row without charging them and they are still all above 50%."
"Its design fits perfectly on summit pack, and with biner and safety leash you feel secure in being able to use without risk of a drop."
"The range on these babies is exceptional, even at 10 miles, could talk from base camp on Everest to at least camp 2, on Aconcagua, base camp to high camp."
Stay connected with partners and push your limits